William "Chief" Brewster
From Birocapedia
Jump to navigation
Jump to search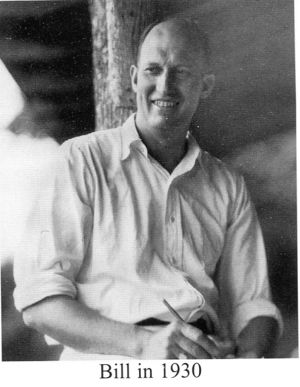 William Russell "Chief" Brewster (1893-1973) was one of the original founders of Birch Rock Camp and the camp director from the first year, 1926, to the year he died, 1973.
Life before Birch Rock
Bill Brewster was born in West Windsor, Vermont in 1893. His father died when Bill was young and his mother later remarried. He went to high school at Kimball Union Academy in Meriden, New Hampshire and graduated in 1914. After that Bill went to Middlebury College, graduating in 1918 at age 25. By 1922 Bill was teaching math at Country Day School for Boys of Boston, married to Onie, had his first child William Jr. Like many teachers did at the time, Bill worked that summer at a children's camp, Camp Chewonki in coastal Wiscassset. In the summer of 1923 he was the head counselor there.
Bill began to love summer camp at Camp Chewonki but he saw that in some ways that camp was not ideal. He did not like how it was on the coast and there was little swimming and he also didn't like the competitive spirit of the camp. Bill and Onie along with Bartlett Boyden (a teacher at Bill's school who also went to camp in the summer) decided to open their own camp. In the summer of 1925 they looked for a location for the camp and found the place where the camp is now on Lake McWain
Staff Years
Both Bill and Onie brought immense personal force to their commitment, reaching out to young people with support and encouragement that was not to be denied. Their Birch Rock motto "Help the Other Fellow" was as much the way they lived, and a basic principle that they regarded as a key to a worthwhile life, as it was a motto to guide Birch Rock campers. They created in Birch Rock a remarkable institution, where their legacy continues to guide, motivate and inspire campers, former campers and friends decades after both have gone from us.